Financial independence by an Airtm cashier
May, 11, 2023
5 min. reading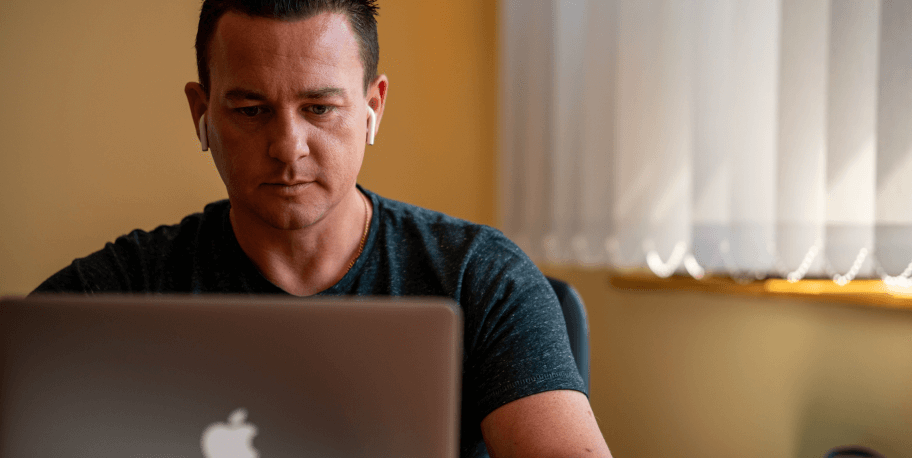 In this article we'll share with you the experience of one of our cashiers using the Airtm platform to help users make transactions and in turn, generate more extra income in their daily lives.
We asked our cashier Daniel Andrés some questions about his beginning at Airtm and his transition to becoming a cashier, being part of the peer-to-peer network. Here are his answers:
What does being an Airtm cashier mean to you? 
We are in a historic moment of transition in the way money is handled and how it will be from now on. A cashier is a key part of that transition and is, above all, a great opportunity in a world where jobs are becoming scarce or poorly paid. Having the possibility of earning money based on your own work and contributing something positive to society is, from my point of view, very positive and rewarding.
Being a cashier at Airtm gave me the wings I needed to achieve an economic independence that I did not have and allowed me to see all these economic changes that were happening worldwide and to have the necessary tools to deal with them. 
In other words, Airtm gave me a profession. Being an Airtm cashier, for me, is a way of life where I decide my own schedule and choose how much money to earn based on my own efforts.
How did you get started with Airtm and why did you decide to become a cashier?
I have a friend in Chile and I needed to send him some money as he had paid me for a course and asked me to pay him in Bitcoin. At that time, I didn't know how to make that payment and he introduced me to another friend who was in Venezuela like me and that he would explain me how to do it. 
That friend was the one who explained to me that the best way to do it was through Airtm. So I started using it, but I realized that I was the one who paid the commissions on each transaction. I started to use the platform more often to save and I realized that being a cashier, I was no longer paying commissions, on the contrary, I was now earning those commissions. 
Airtm was my first way to generate income through the Internet and I have been a cashier since March 2022.
What was the first payment method you worked with?
I used PayPal a lot to make online purchases, so this wallet, along with local Venezuelan banking, were my first payment methods. Little by little I incorporated more wallets and payment methods in order to have a wider range of possibilities as a cashier within Airtm.
What was the moment when you said there was a good opportunity to generate income and dedicate yourself to this?
2020 was the year of the pandemic and just that year I had to close my business. I was out of the house all day and I was spending my savings without generating income. When the quarantine was extended, I understood that the new way to generate income was to do it from home and I made the decision to learn how to use Airtm and dedicate myself completely to the use of this platform. 
How has the learning process been?
 It has been very interesting and enriching. The most important thing was to create a Twitter account (@CajeroAirTmVe) especially to help other people to use and work on Airtm, allowing me to teach and learn at the same time. The commitment was greater and I had to be prepared to be able to achieve it.
What is the day-to-day life of an Airtm cashier like?
The day starts with an observation period, where you have to look at the application bids on the board, the rates posted on Airtm and compare them with the markets. Once you are clear on that information, start trading. It is rewarding to be able to complete applications in a timely manner, receive positive feedback from your counterparty and be able to trade safely, without the constant fear of putting my capital at risk or losing it.
What has been your best earning week and how did you manage to achieve those numbers? 
My best week of earnings I remember was the last week of December 2020. I remember it being a holiday week in many countries, maybe there were not enough cashiers operating because of Christmas and I had the opportunity to complete many applications with high profit margins that allowed me to earn a very good income. That profit was better in future years, when I had more experience and more capital to invest, but that week was definitely unforgettable for me. 
Can you tell us about a time when you were proud to be an Airtm cashier? 
In 2020, the "Health Heroes" program was successful in allowing 60,000 physicians to be paid a bonus through Airtm. This was a unique opportunity for cashiers who were able to participate and help at the same time. This is the best example to explain to a person how being a cashier can generate income and help other people at the same time.
In fact we do it every day, for example, helping a child to send remittances to his parents from another country, or helping anyone to protect their money from inflation in a safe way.
What would you recommend to people who want to start generating income by accepting transactions? 
My recommendation is always self-learning. Always study and prepare for what you are going to do. In P2P you can get good profitability, but if you are careless you can lose money, so my recommendation will always be to prepare yourself and also perform operations taking into account security measures. I always say that we are responsible for 99% of the things that happen to us in P2P, so security can never be absent.
Anything else you would like to comment on about the experience of being an Airtm teller? 
The experience of being a cashier is usually a bit lonely and although many people think it is a competition, in my opinion it is an opportunity to make a collaborative economy. I always recommend that there is contact between users and between cashiers, in order to clarify doubts or share experiences to avoid falling into common mistakes that can be minimized.

If you are not yet an Airtm user, open your account and get financial freedom.
Imagen rights: Photo by Jozsef Hocza in Unsplash
"Airtm gave me a profession. Being an Airtm cashier, for me, is leading a way of life where I decide my own schedule and choose how much money to earn based on my own effort."- Daniel Andrés